Kellie Gilmour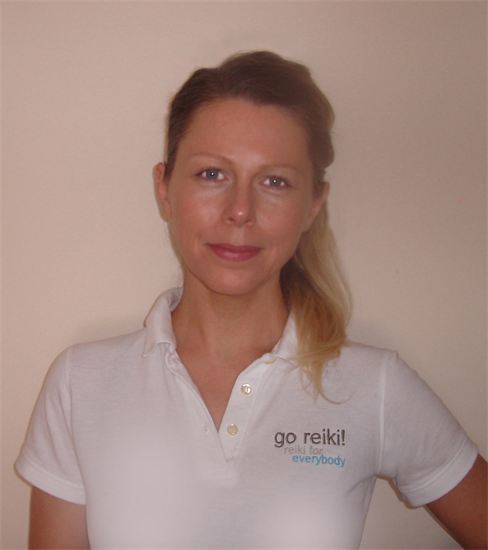 Therapist, wellbeing adviser, Sleep Mentor and meditation tutor Kellie Gilmour shares with you a lifetime of experience and study in the recovery and maintenance of physical, mental and spiritual well-being.
As well as studying anatomy, physiology and nutritional aspects of physical wellbeing, Kellie is also qualified in conventional approaches to mental health maintenance, including clinical hypnotherapeutic techniques and talking therapies. Combining these skills with her exceptional training in more traditional 'Eastern' therapeutic practices such as Holistic (Clinical), Western and authentic Japanese Jikiden Reiki and various meditation practices, she delivers a truly bespoke service; a tailor-made, holistic and personalised plan for recovery for each individual.
With training in NHS accredited Health Coaching and with Cornwall Council's 'Healthy Cornwall' initiative to become an MECC Trainer, she is a facilitator for the improvement of health and reduction of 'health inequalities' in a scheme developed by the NHS and local government, encouraging and empowering people to make healthier lifestyle choices and to achieve positive long term behaviour changes. She provides training, support and wellbeing workshops within the local community including for Falmouth Town Council, Falmouth University and REACH Cornwall.
Her training with The Sleep Council's The Sleep Charity has inspired her to create 'The Sleep Mentor' to create beneficial cultural and behavioural change within our communities through recognising the importance of healthy sleep.
She is qualified in Mental Health First Aid (Adult and Youth) and ASIST Suicide Intervention, ensuring excellent care of those in her care.
Kellie has also completed the necessary training to practice healing modalities within a multi-disciplinary team for NHS Oncology and Heamatology wards and hospices.
A Tisserand Institute Certified Formulator, Kellie hand-makes 'Therapy Balms', a range of fresh, 100% natural, organic, plant-based products for the support of a healthy body and mind: kelliegilmourtherapy.com/therapy-balms
Find out more about Kellie:
www.kelliegilmourtherapy.com
www.goreiki.co.uk
www.falmouthmeditation.com
www.thesleepmentor.com

"I hold a strong belief that Integrative Medicine - the marriage of modern medicine with proven traditional practices - along with finding common ground between science and spirituality is vital to the advancement of physical and mental wellbeing in today's world.
Being diagnosed with a debilitating spine condition in 2004 forced me to readdress my life from every facet. My physical and mental wellbeing needed taking care of as I came to terms with being in my early 30s facing a future of pain and mobility problems, invasive, risky spinal surgeries and/or dependency on powerful, controlled medications.
Before accepting surgery I turned to study to better understand my condition and explore other possible routes to relief. I became my own experiment in how to achieve healthfulness and happiness and my interest grew, surpassing the goal of just my own rehabilitation. After many years of learning and practice I feel a duty to share the experience and knowledge gained on my journey, for the benefit of others on their roads to recovery and salubrity.
I have discovered that living well, finding peace of mind and maintaining good physical health can be achieved by anyone, with the correct guidance and support."
Current clients can now book online for your next appointment:
New clients, please book a free 30 minute consultation:
For more information or to book an appointment please telephone 01326 210202