Meditation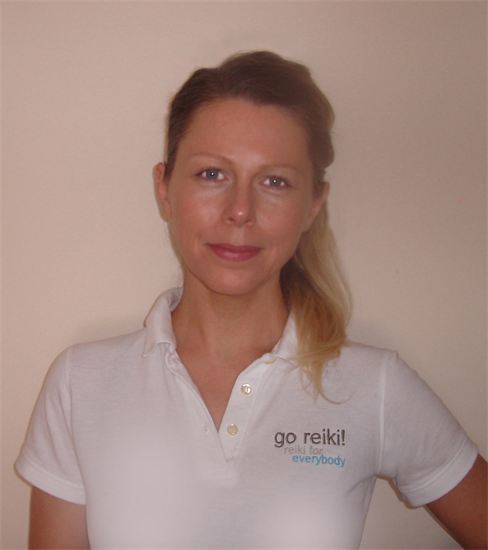 Welcome to Falmouth Meditation with Kellie Gilmour
What IS meditation? Ask any number of teachers and you might get any number of different answers. There are literally 100s of techniques of meditation, but which one is right for you? 





Starting a meditation practice will be one of the best things that you will ever do for yourself, with lots of scientific evidence to prove its benefits in support and mental and physical health, such as:



* reduced stress and anxiety
* support heart health, lower blood pressure and other physical benefits
* better sleep
* pain relief
* transform mindset and emotional health
* increased energy and productivity
* improved memory
* encourage confidence
* inspire creativity
* enhance relationships
* boost immunity including protecting against colds and flu
* beat addictions...




...and the list goes on!  But - to gain these benefits you must find a meditation technique that feels fairly effortless and fitting for your lifestyle and personality, otherwise it could become just another chore in the day.





Many people invest a great deal of time and money into learning a specific meditation technique that beomes too difficult to continue in their day-to-day routine, or they find the practice is attached to specific religious beliefs that does not resonate with them, or that they had a poor experience of, leading them to believe that "I just can't meditate".





EVERYBODY can meditate!  Mixed-meditation methods tutor Kellie has a lifetime of experience and training in many different meditative techniques and can talk you through the meditation alphabet from Affirmations to Zazen, and walk you through the maze of methods from Mindfulness to Mantras, Transcendental to Transformational.  She has supported hundreds of people within the community as well as nationally and works with organisations and local authorities such as Falmouth Town Council, Falmouth University and REACH Cornwall.

 
You can learn meditation with Kellie in many ways: 

* In-person or online.

* Private one-to-one tuition offers the convenience to go at your own pace and fit into your own schedule. 

* Maybe you'd like to learn meditation within a group environment?  The popular 'Introduction to Meditation Methods' course runs periodically throughout the year at the clinic for the public, or private groups (with your own friends or family), as well as funded community workshops.  

* Workplace Wellbeing Workshops - ask your employer to get in touch with Kellie about teaching stress-busting, productivity-enhancing workshops at your workplace as part of their employee wellbeing policy.  
"I am blown away by how good the classes are. Kellie is an amazing host and it's very clear how knowledgeable she is. I feel very comfortable in the workshops and feel like I have learned a lot and able to put lots of the techniques in practice" FR, Introduction to Meditation Methods Course Participant
"Excellent, very engaging, made meditating easy to understand, to do, and great information shared" AW, Introduction to Meditation Methods Course Participant
"The variety of meditation techniques that were presented to us gave us the possibility to compare to see the ones that corresponded the most to our personality and needs and to see what we felt more comfortable with, giving me the confidence in my ability to meditate.
Kellie shared her experience and gave us personalised advice according to how we reacted to the exercises.
She is very professional. She closely listened to us and was always very positive which produced confidence and motivation.
I feel I can continue exploring the meditation techniques we discovered during the sessions. More than something one can find on the internet or in books, I am eager to take a deep look in this material because it feels more personal" CC, Introduction to Meditation Methods Course Participant

New clients: please book a free 30-minute consultation.
Follow-up appointments of 90-minute classes are then available, in-person or online.
Block-book a course of three x 90 minute sessions, in-person or online (via Zoom, Skype or MS Teams) and receive a discount!

If your workplace has an employee wellbeing policy, we can organise a Workplace Wellbeing Course or Workshop, funded by your employer - get in touch for more details.

For more information visit FalmouthMeditation.com or book a free consultation now: